We redesigned and built a complex multi-language website for ReproGenesis.cz
ReproGenesis Fertility Clinic is considered to be one of the best IVF clinics in Europe.
Our task was to redesign and develop a content-rich website with texts in over 8 languages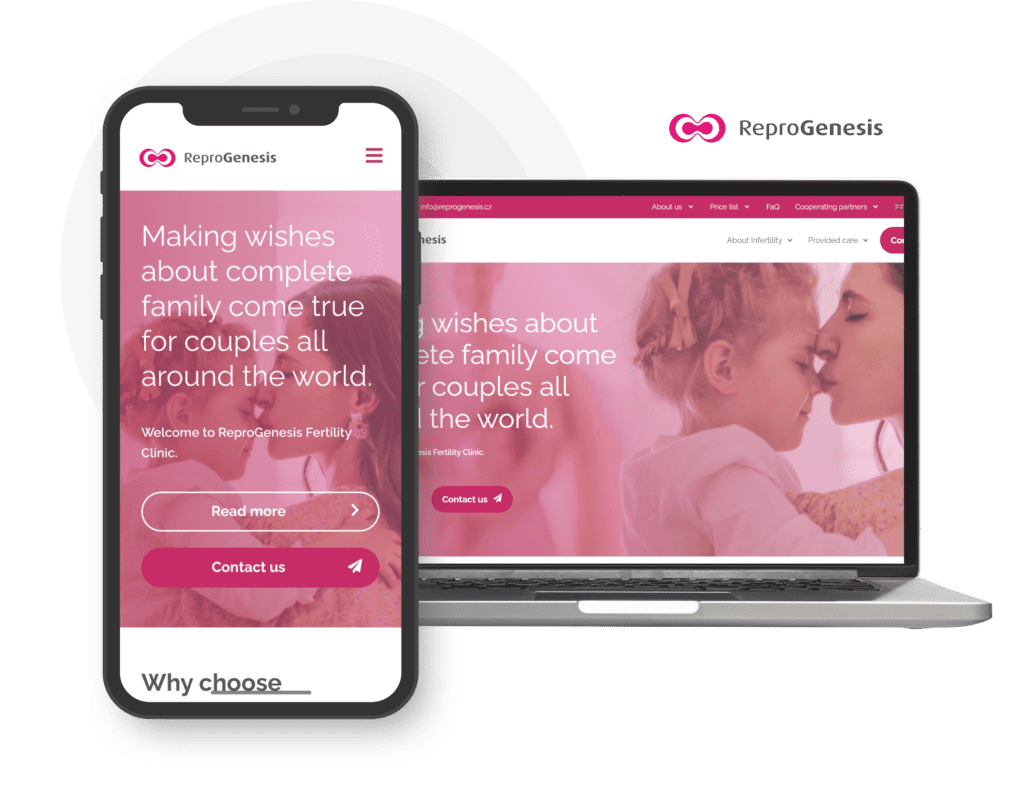 500+ pages in over
8 languages
For our client ReproGenesis we chose The WordPress Multilingual Plugin (WPML) as our solution of choice for maintaining content across multiple languages. Our primary reason was the fact that WPML is a highly versatile plugin providing multiple translating options, reliable content management, and high compatibility with other popular WordPress plugins.
The key to developing and scaling multilingual websites using WPML is the knowledge of its features, pitfalls, and general best practices – which we've mastered over the course of years.
Our experience with this solution allowed us to deliver over 500 pages in 9 languages without getting sidetracked by losing track of outdated content, incomplete language mutations, or spending unnecessary time duplicating pages.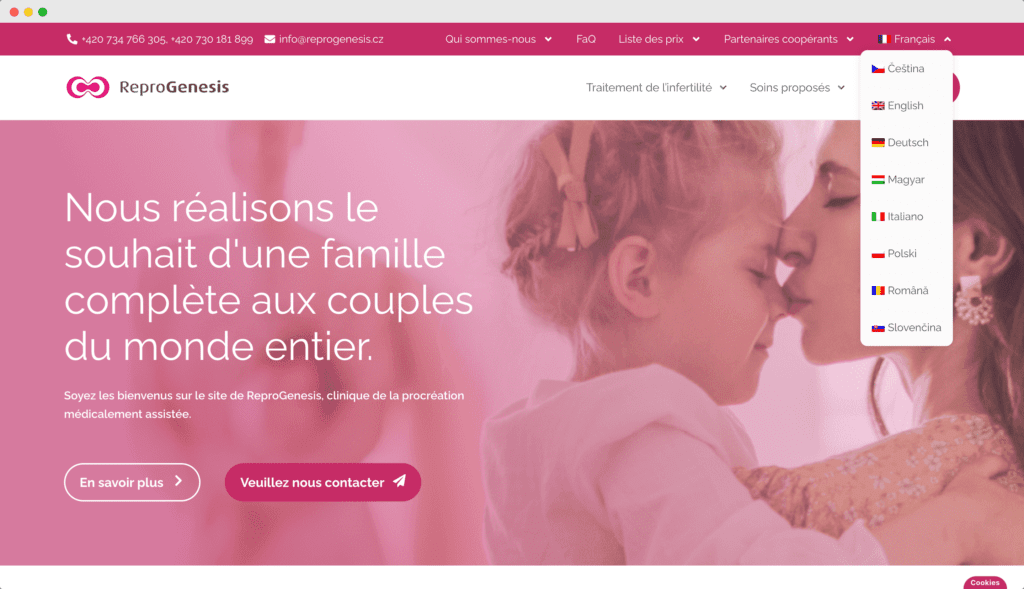 Complex & multi-domain infrastructure
Thanks to our experienced team of developers, we were able to redesign, develop, and ship a complex, multi-domain website that looks and feels great across all modern devices.
By using the leading WordPress content management system, our client is able to update their content without our intervention. Moreover, by using Elementor – a popular website building platform – it is possible to make minor changes like changing images or updating copy without any technical knowledge. This makes it easy to experiment with business activities such as A/B testing, brand-identity tweaking, or updating content under pressure.
For more complex changes, bug fixes and features we provide technical support as with most clients.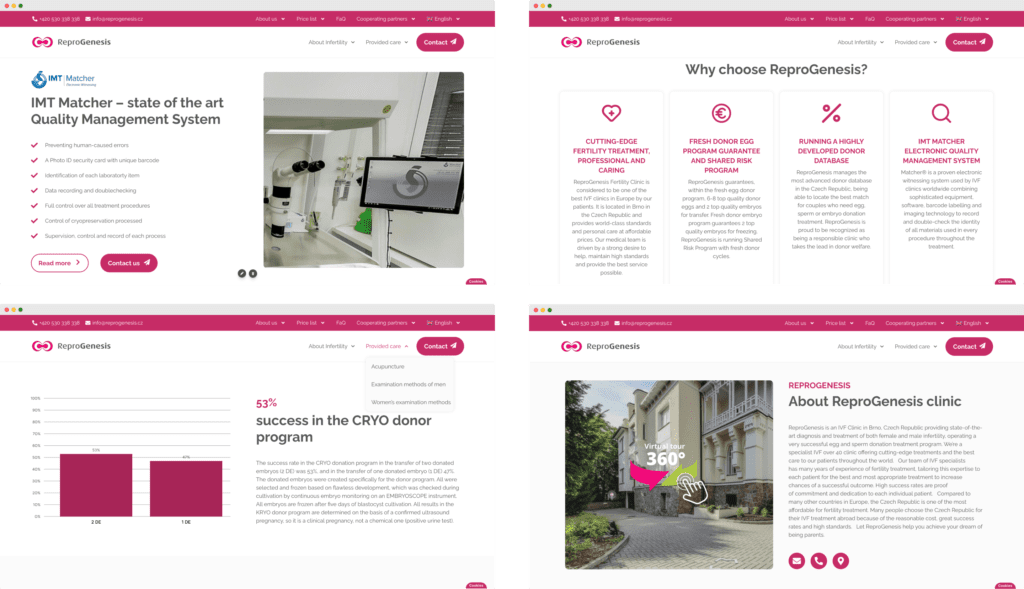 Advanced SEO optimization
As ReproGenesis Fertility Clinic is considered to be one of the best IVF clinics in Europe, good-quality Search Engine Optimization (SEO) was crucial.
For this client specifically, we worked closely with a local external agency that provided us with extensive SEO analysis – which we implemented afterwards. By already having expertise in SEO activities, shipping over a hundred of web solutions, and using advanced SEO tools (including Yoast SEO plugin and Google Search Console), we were able to deliver these features in record time.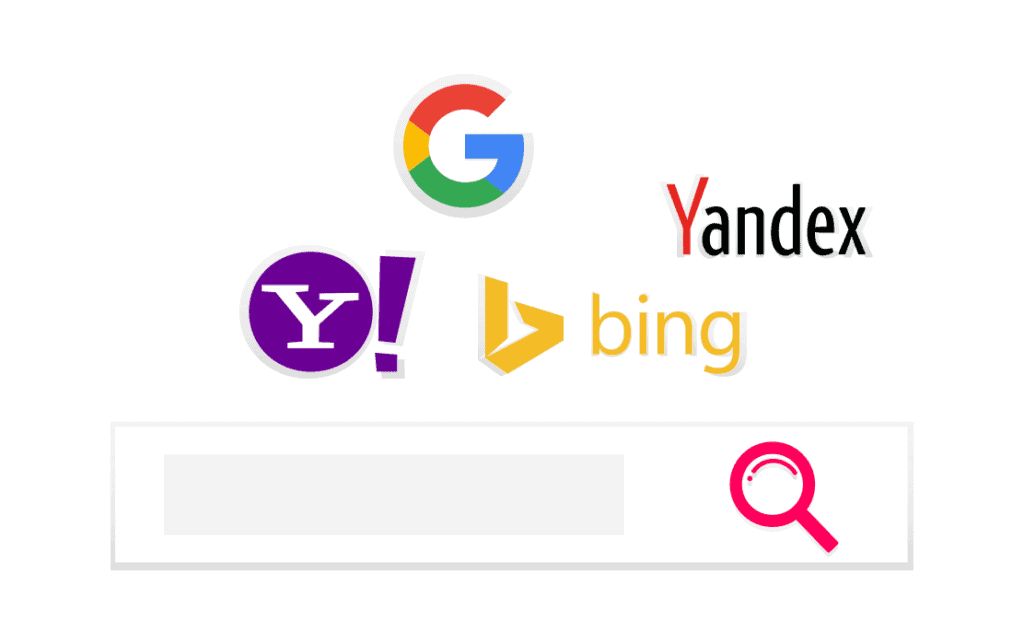 Povedzte nám viac o Vašom projekte.
Napíšte nám o vašom projekte viac