Multi-regional website for The Spot co-working space.
Our task was to implement a robust and scalable design system for a multi-language website of two regional co-working spaces.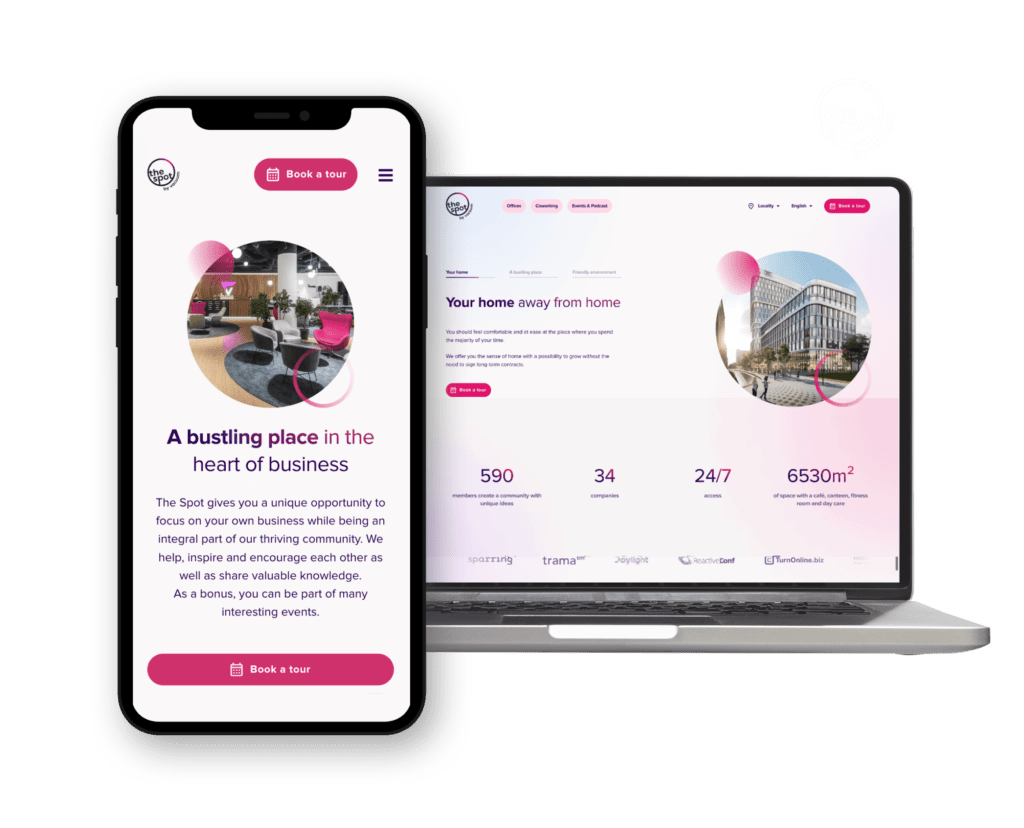 The Spot - a place in the heart of business
The Spot is a coworking space providing unique support to the local start-up community, by connecting talent, workspace, and access to capital.
Along with over 550 members and 30+ companies, it has been the home of our offices since 2021 – the very year this co-work has moved into the Sky Park Offices.
3 languages, 2 regions, 1 website
As The Spot co-working space is located in two countries – Slovakia and Hungary – the goal was to create a unified user experience for both spaces (in multiple languages).
For this client, we've chosen the Polylang WordPress plugin as our solution for a multilingual website. This allowed us to efficiently take control over different pages that needed to be translated into 3 relevant languages.
The entry page represents a gateway for two spaces – Bratislava and Budapest. Both spaces are intuitively separated so that the user doesn't get lost along the way.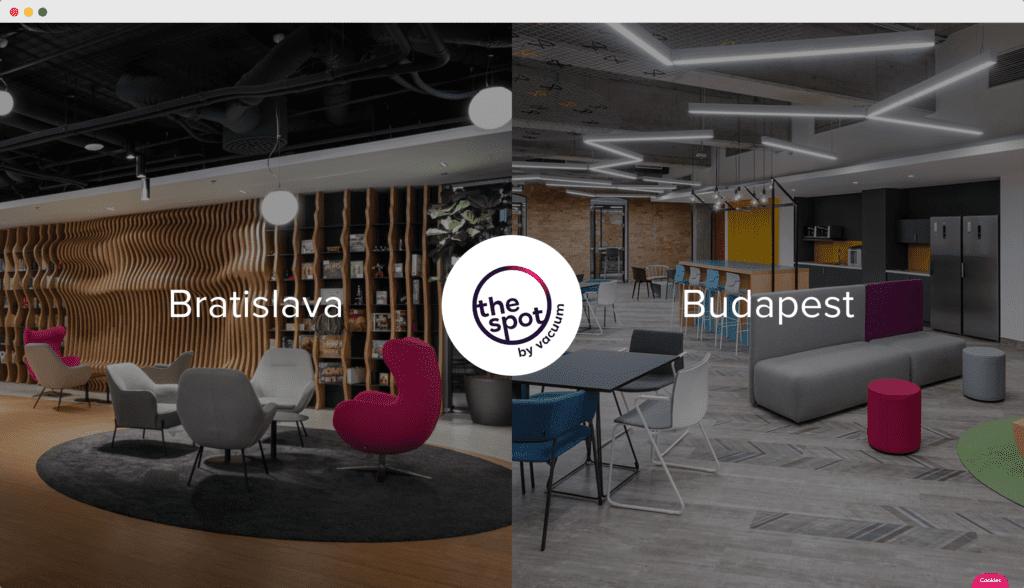 Robust & scalable design system
The final UI & UX design concepts for The Spot website were very unique and prominent. To tackle this challenge, we've built a reusable design system that makes it easy to update any content without touching the code.
By using the leading WordPress page builder Elementor, we were able to create multiple reusable components that are ready to be scaled. We've heavily leveraged (our own) Elementor's Kits Library, custom React components, and a modular CSS system.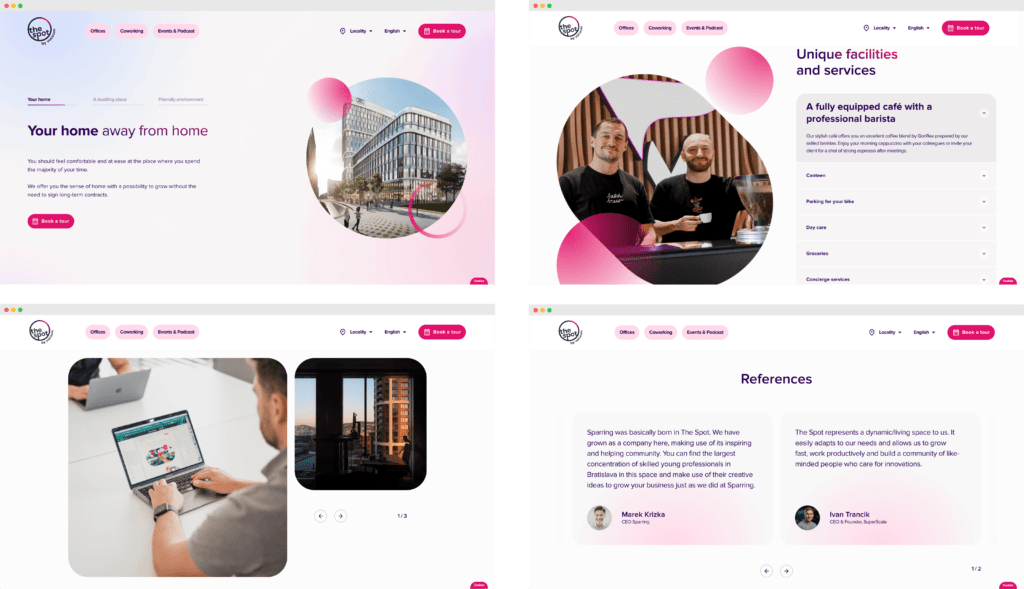 Part of the local startup community
The Spot is a home for over 550 members, 30+ companies, and … us. We are glad to be part of the local start-up ecosystem since 2021, alongside world-class companies such as Vacuumlabs, SuperScale, Wincent, and many others.
As a part of a bigger community, and to support the growth of the ecosystem, we also provide web-development services to companies around.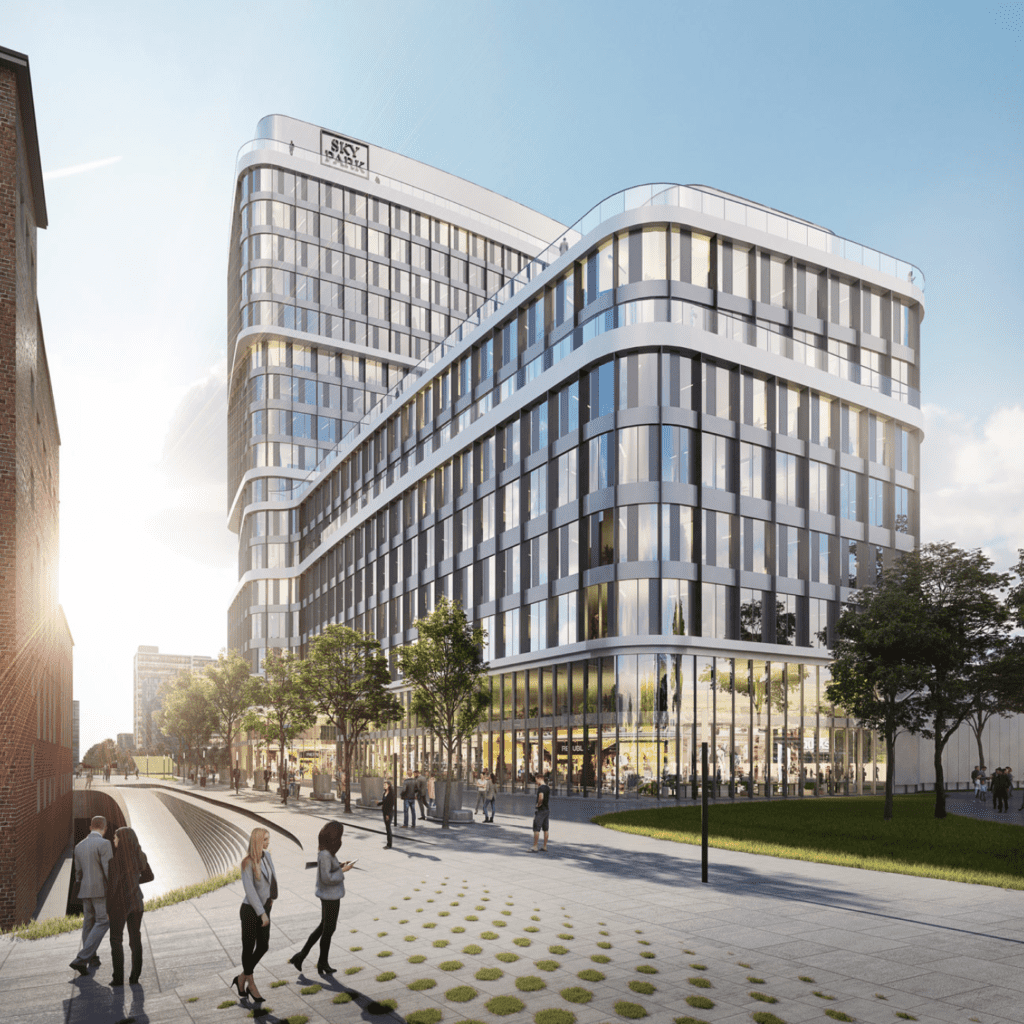 Povedzte nám viac o Vašom projekte.
Napíšte nám o vašom projekte viac