Vytvárame hodnotu pre váš biznis
Pomáhame startupom, scale-upom a inovatívnym firmám navrhovať a vytvárať weby a webové aplikácie na mieru.
Navrhujeme a vytvárame weby a webové apky ktoré pomáhajú vášmu biznisu rásť.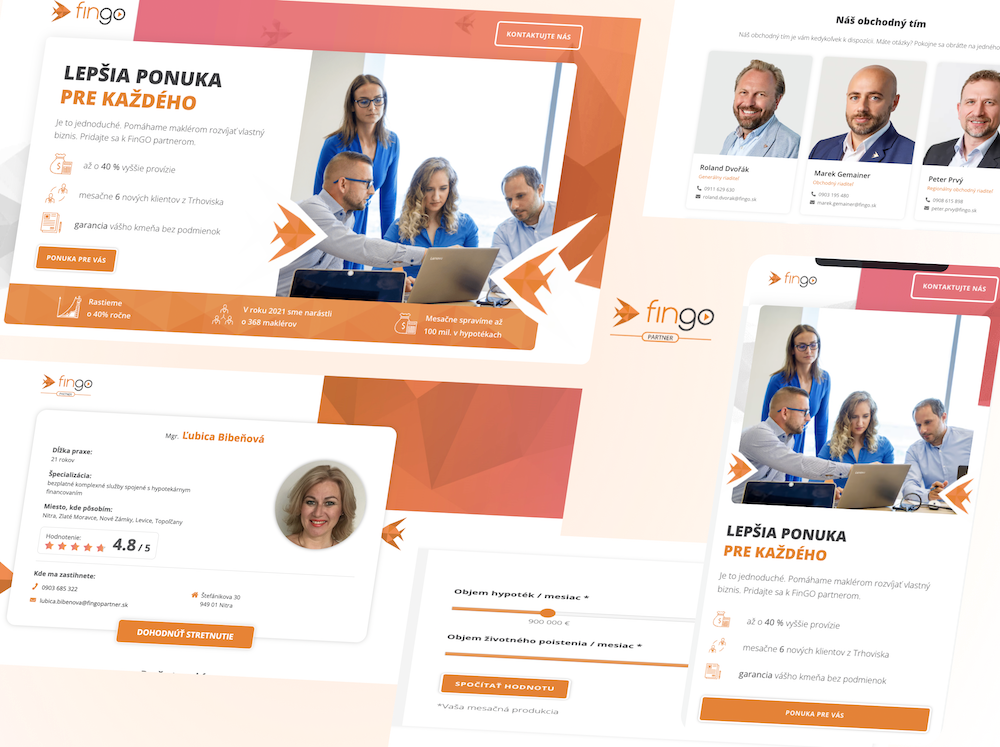 Web development pre FinGO.sk
Pre FinGO.sk sme navrhli a implementovali viacero microsites, landing pages a interných webových aplikácií.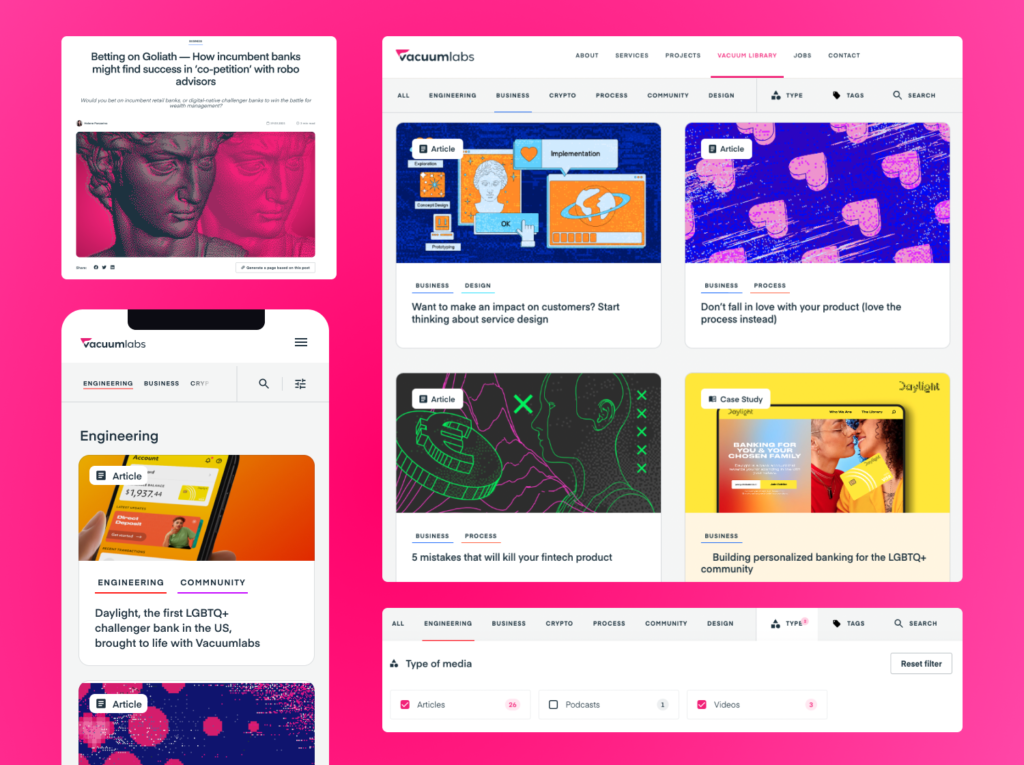 Sme hrdí že môžeme byť súčasťou tímu Vacuumlabs kde pomáhame s vývojom webových stránok a interných aplikácií.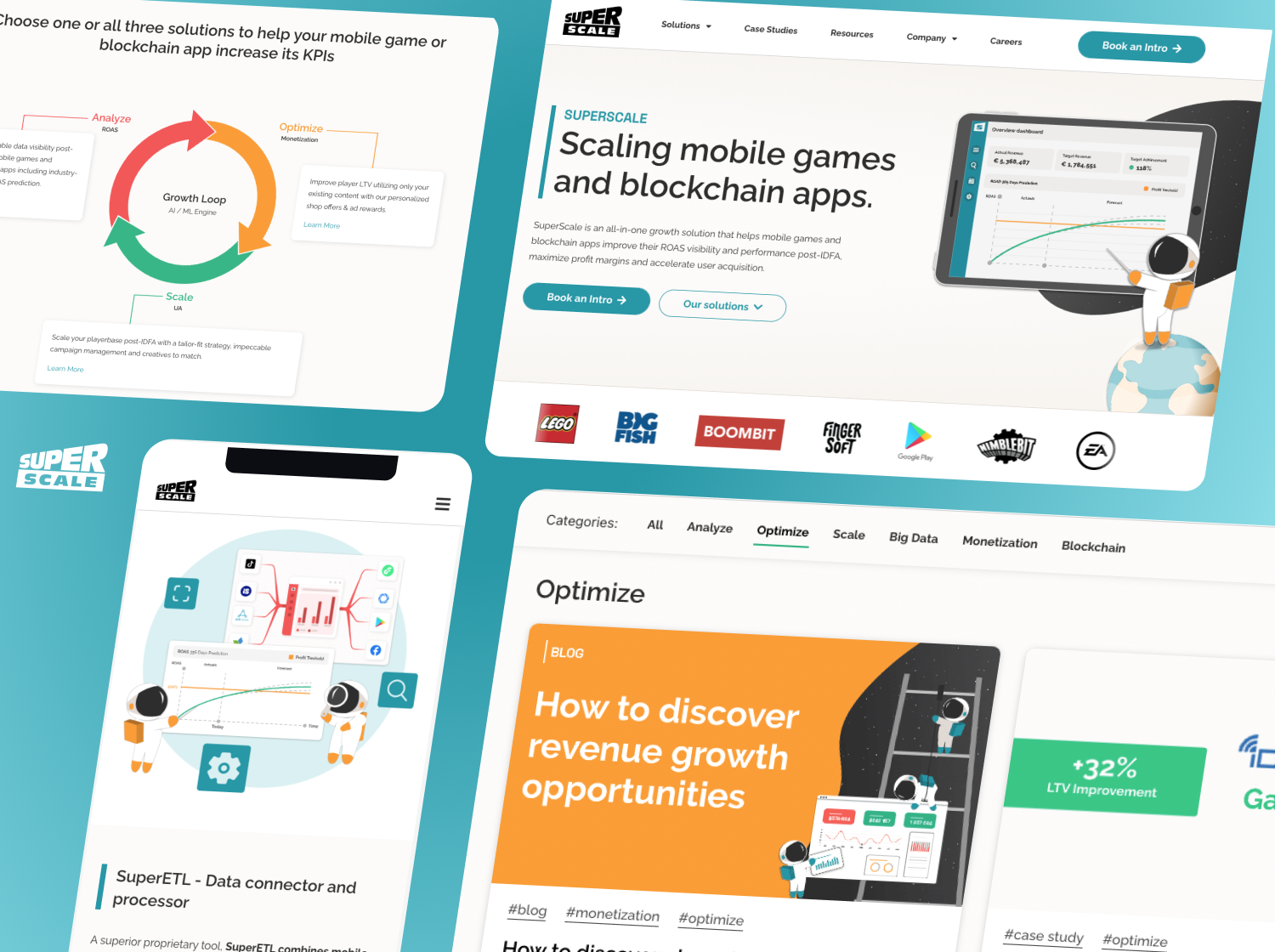 Spolupracovali sme na redizajne a podieľame sa na rozvoji webových stránok.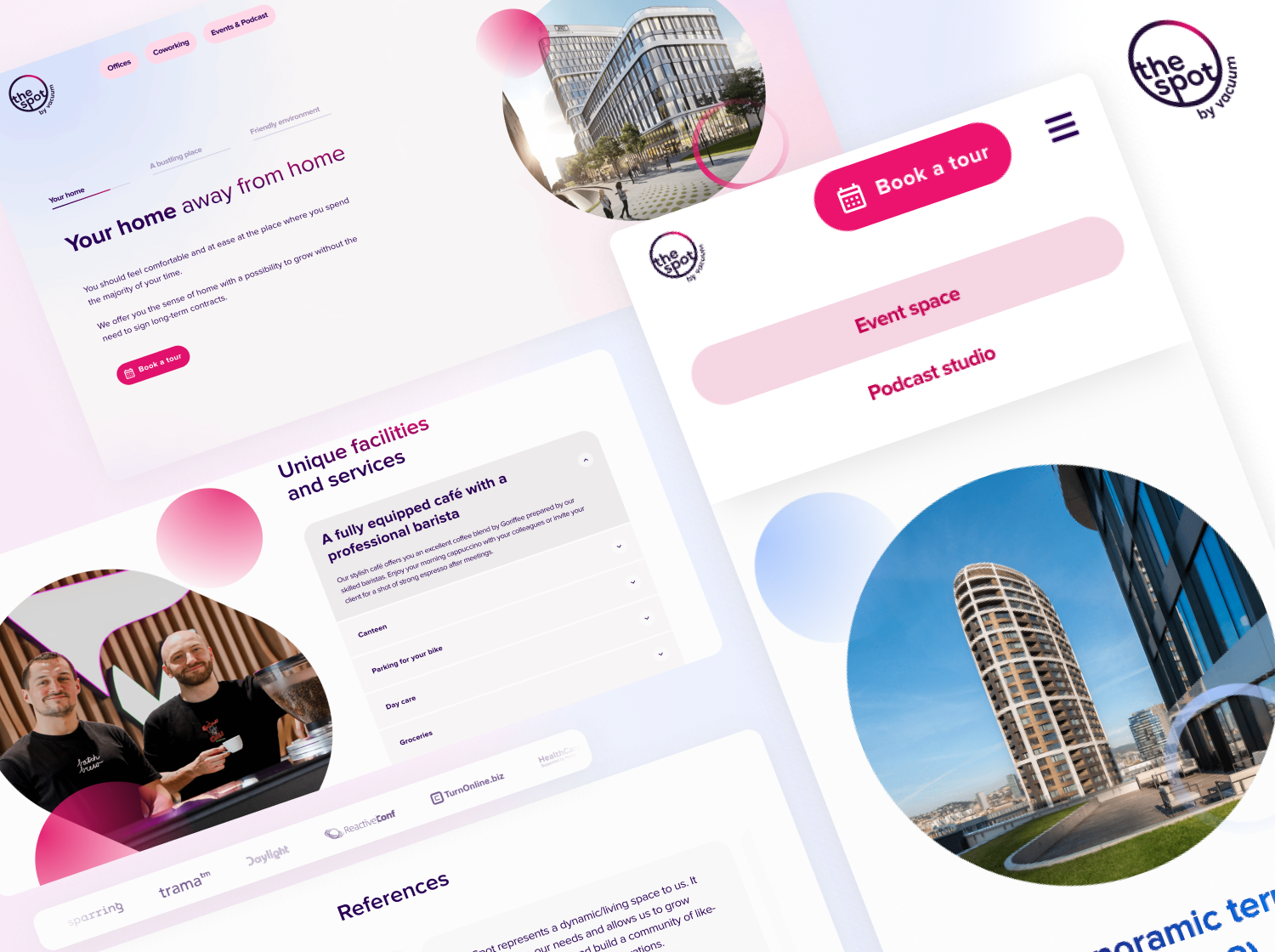 Vytvorili sme viacjazyčnú webovú stránku pre SpotCowork v Bratislave a Budapešti.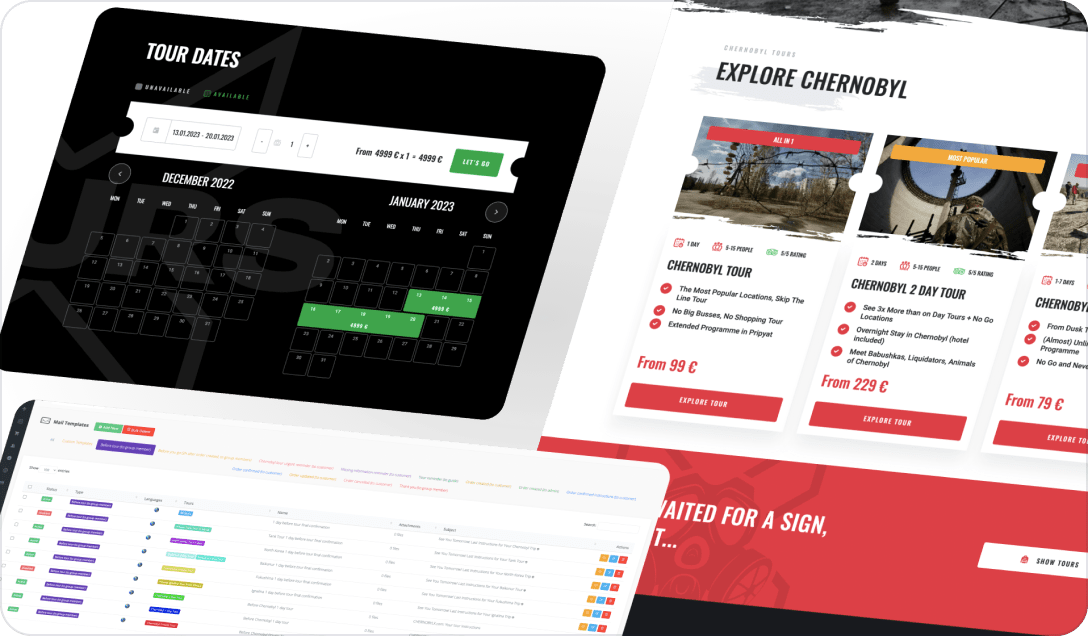 Komplexný rezervačný systém pre cestovku
Dlhodobo spolupracujeme s tímom Chernobyl.com na návrhu a realizácií webových stránok, rezervačného systému a analytiky.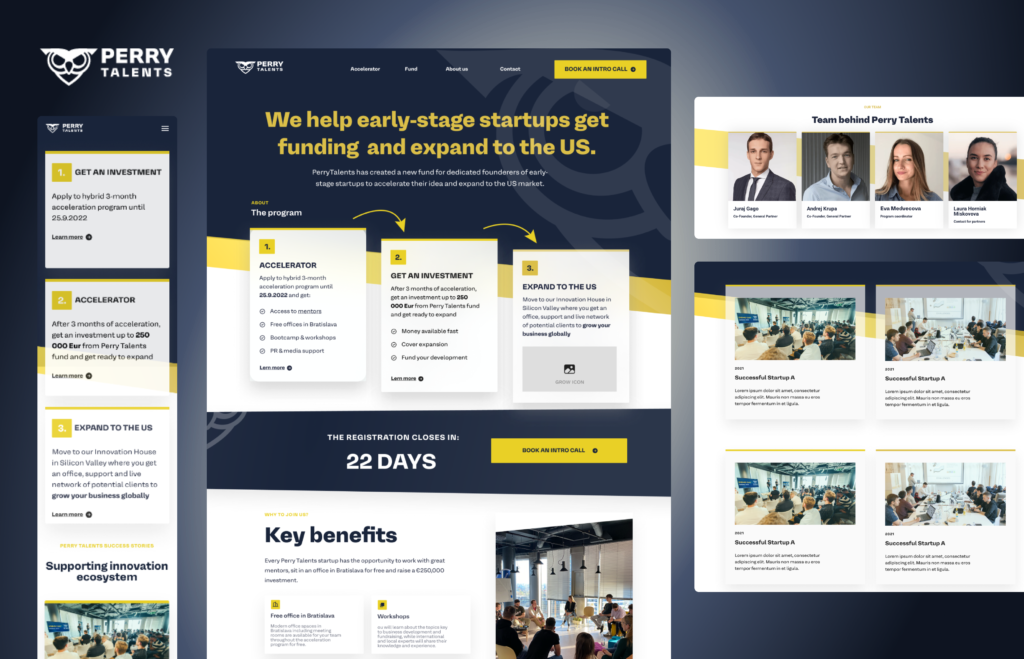 Webová stránka PerryTalents akcelerátora
V priebehu 2 týždňov sme redizajnovali a sme novú stránku Startup akcelerátora PerryTalents.
Vytvárame weby a web apky
na zelenej lúke

alebo

redizajnujeme

a vylepšujeme existujúce riešenia.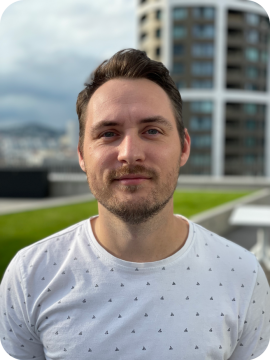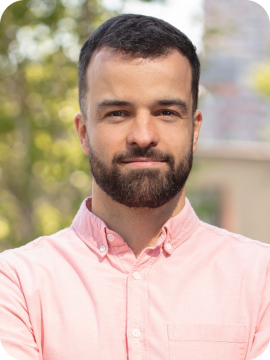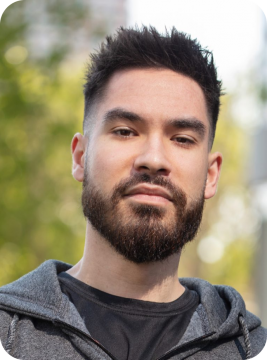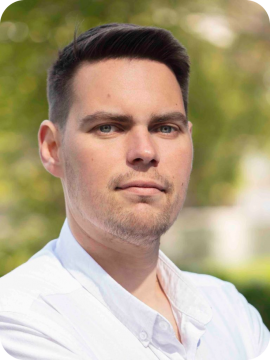 Exceptionally agile and friendly collaboration on building brand identity and website to accelerate and reach new startups into the Perry Talents' portfolio. The Webgate team provided us with lots of valuable input, implemented a seamless customer journey, and helped us improve the overall user experience. Everything was great - thank you!
Tomas is a precise man and his company always helped us with any website issue. They were fast, agile, and managed the time and the scope of the project. Always willing to help and advise. I could recommend to work with his team
Tomáš a jeho tím mi vždy pomohli s realizáciou webov, ktoré som potreboval v podnikaní - či už išlo o projekt smart-lease.sk alebo fleetia.sk, vždy som sa mohol spoľahnúť.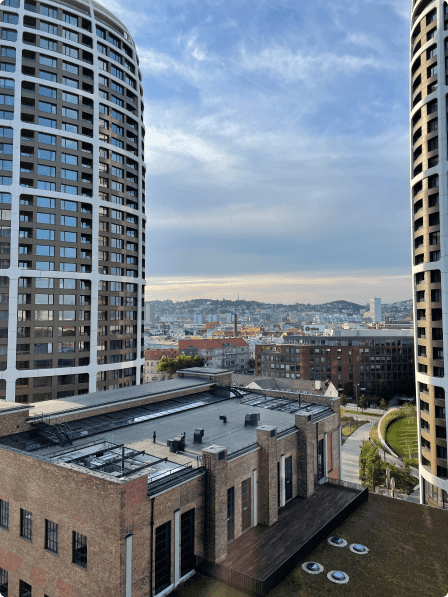 Bratislava, TheSpot Cowork