Web design & development studio
We design and develop world-class websites using a fast and cost-efficient low-code approach. 
Our company utilizes cutting-edge AI and low-code tools to accelerate and enhance the website development process. By leveraging advanced techniques and tools, we are able to automate various aspects of website design and development, which allows us to deliver world-class websites faster and more cost-effectively than traditional approaches. 
We build pixel-perfect front-ends, using the most efficient technologies and frameworks and we integrate them with our highly-extensible back-end systems.
Our front-end technology stack:
Designing digital products with focus on usability, increase of conversions and user engagement.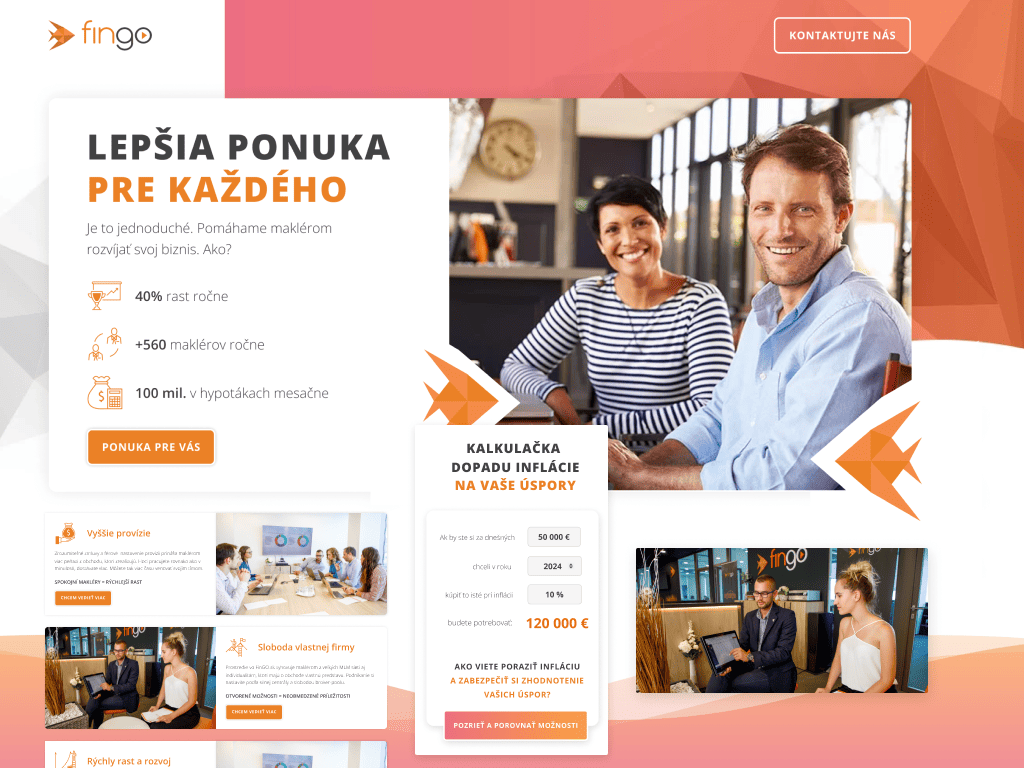 We are designing and building internal apps, tools, and micro-sites using a wide range of technologies from efficient WordPress + Elementor to custom React and Vue.js solutions.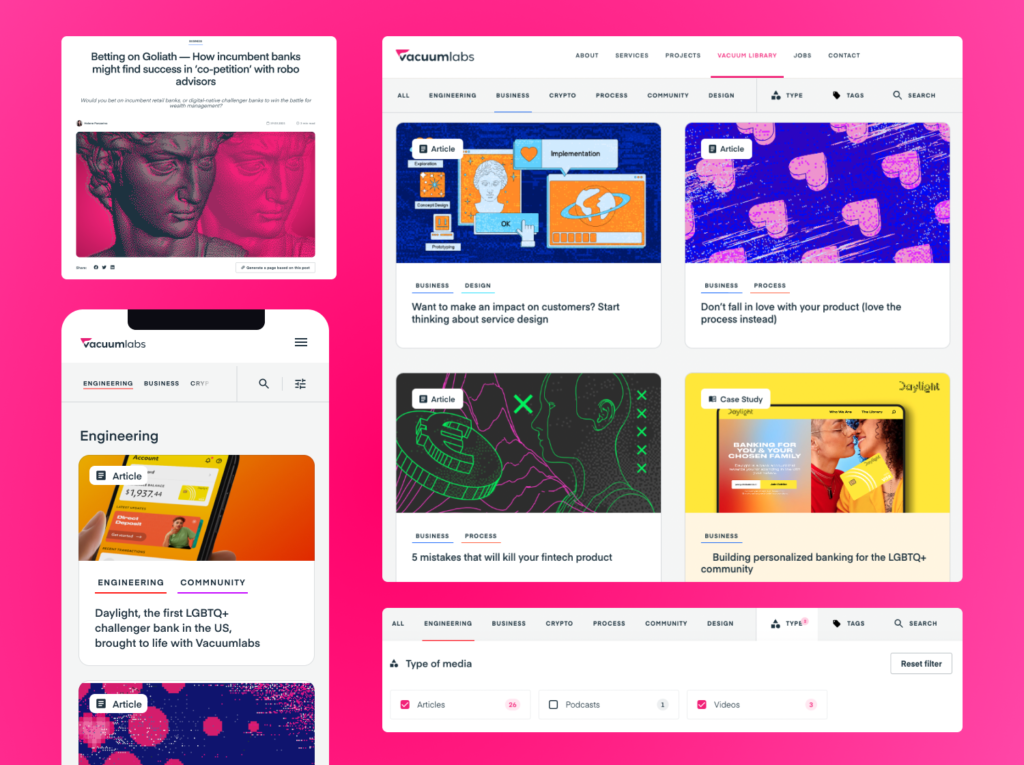 Providing reliable and cost-efficient development of the company website and the development of custom integrations applying the agile methodology.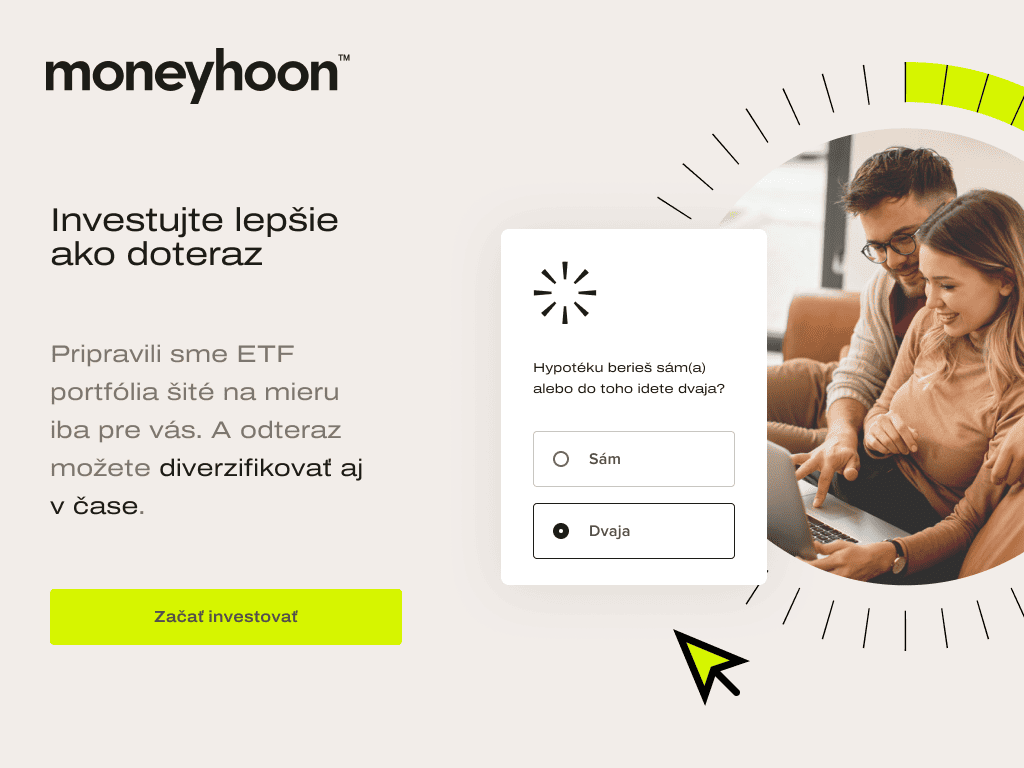 Recently we had the opportunity to work with the amazing team at Moneyhoon, providing web development services for their website. It was a pleasure collaborating with such a talented group of professionals, and we are thrilled with the final results.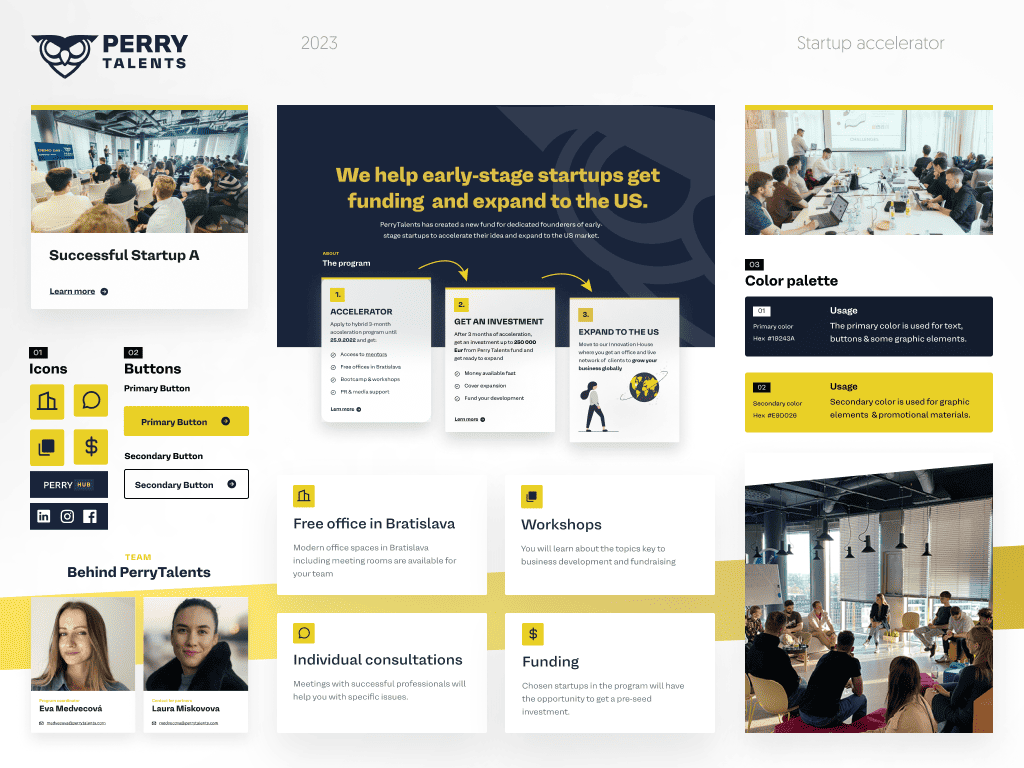 We've recently redesigned and developed the website for PerryTalents.Our main goal was to improve the customer journey, UX, and overall user experience.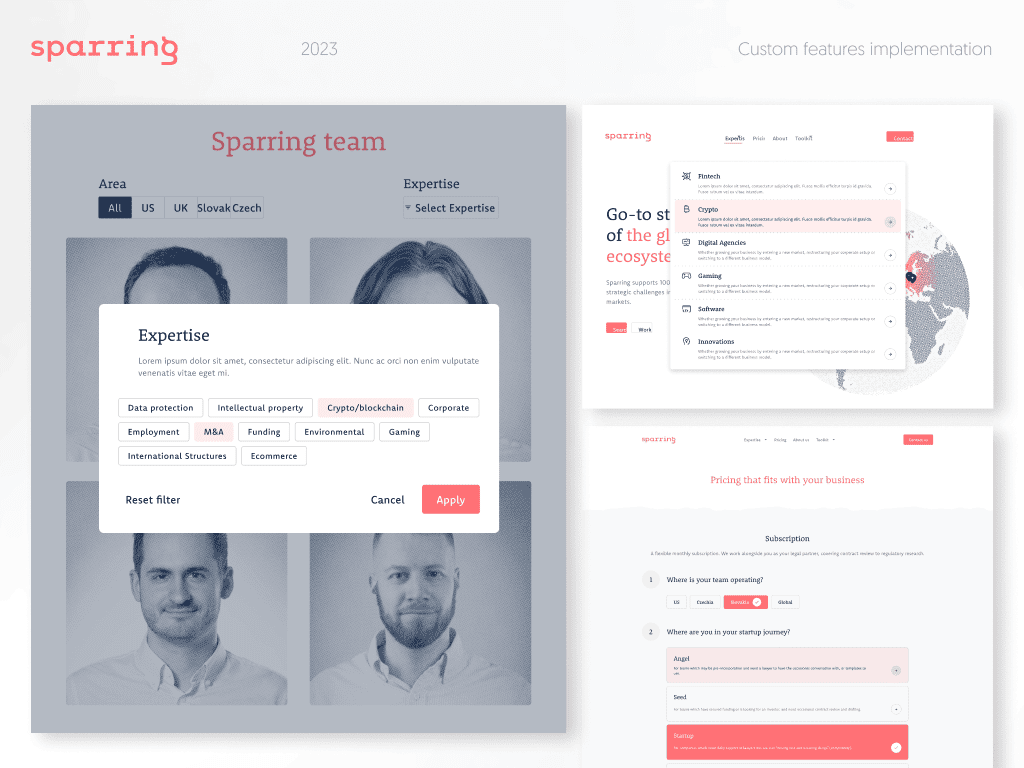 We have implemented a new website for legal company in 2 weeks with custom UI features such as team filtering, pricing calculator and advanced navigation.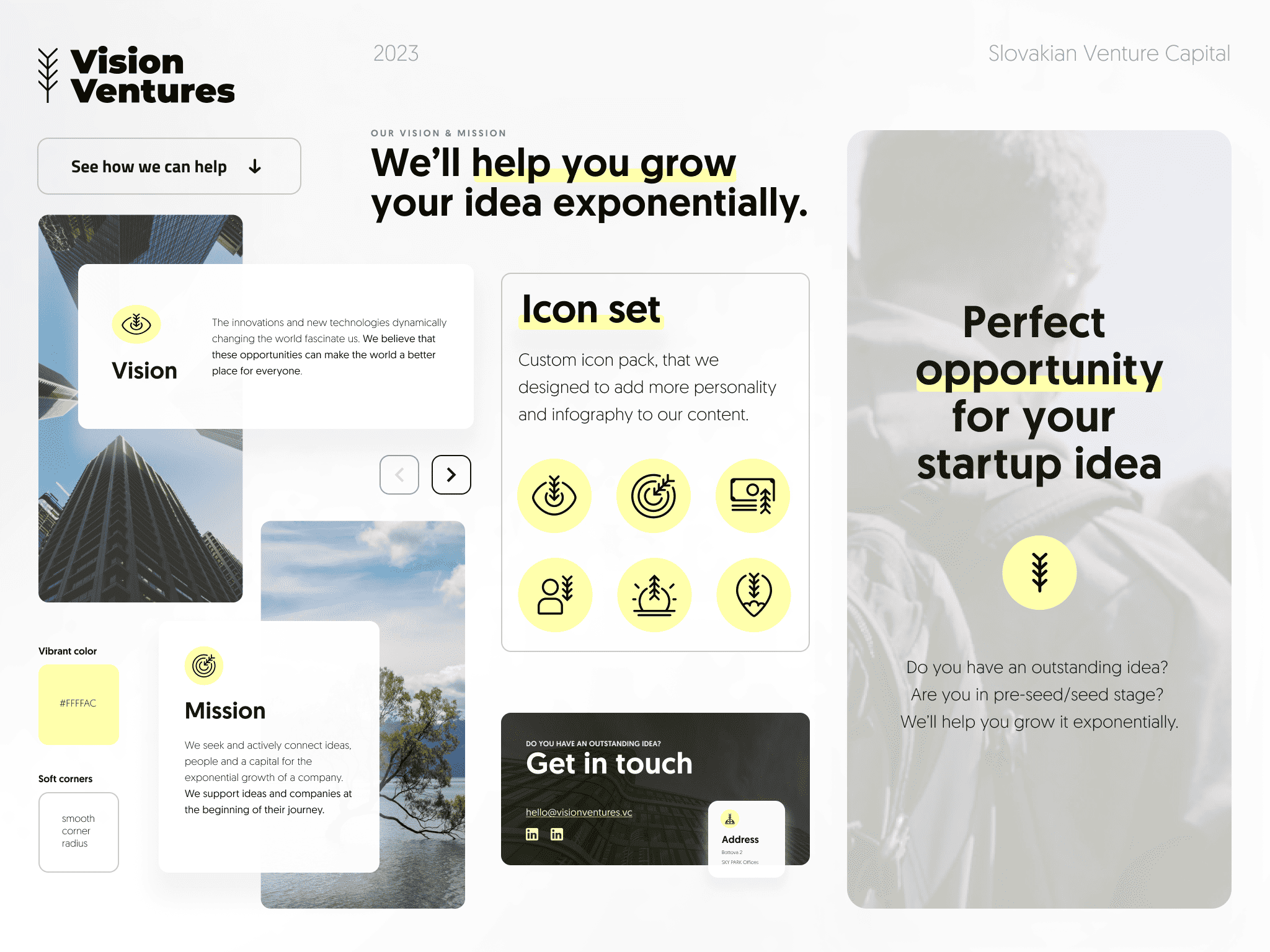 Redesign for VisionVentures
With great cooperation with Gabriel and Jakub, we did a website refresh where we focused mainly on improving the UI design to be more "startup friendly".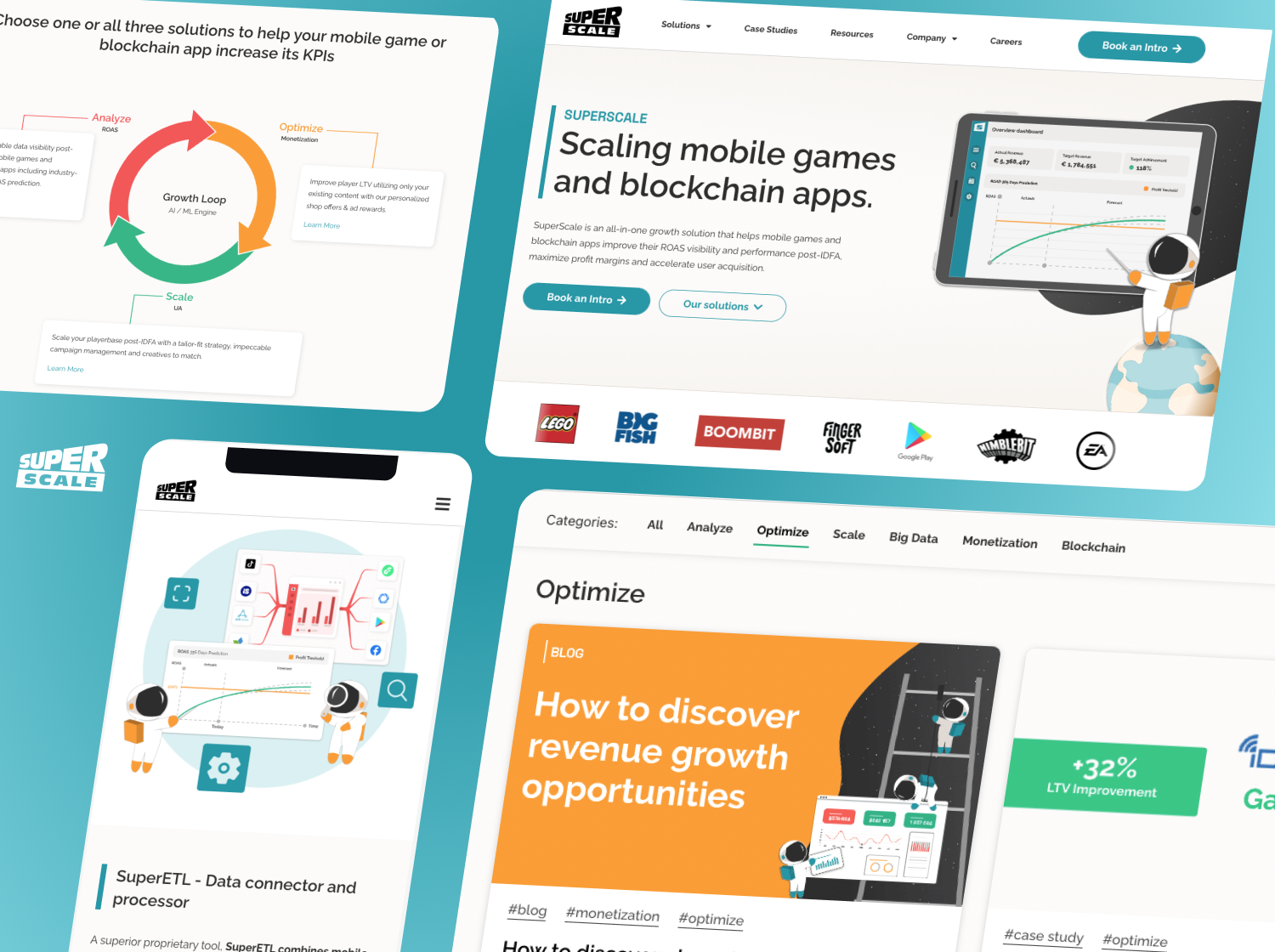 We are taking care of website development, design, and analytics for the successful scale-up SuperScale.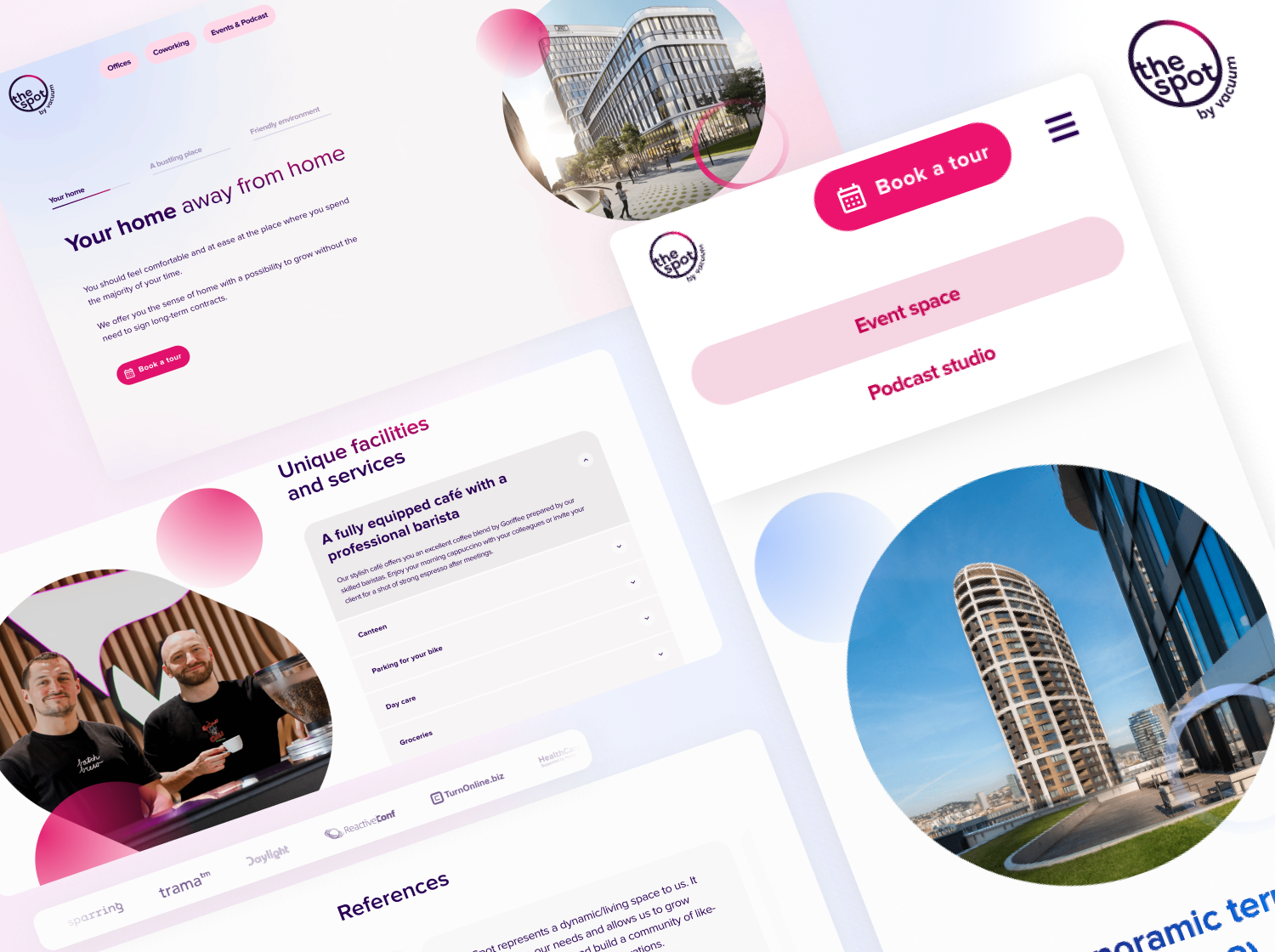 We've successfully launched a multi-regional website forThe Spot – a coworking space providing unique support to the local start-up community, by connecting talent, workspace, and access to capital.
We are ready to
build from scratch

or

scale

your existing digital product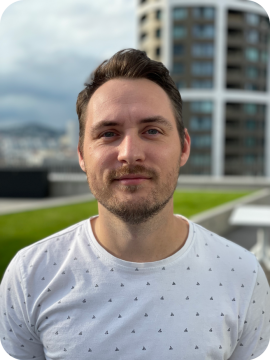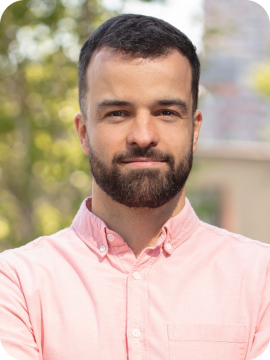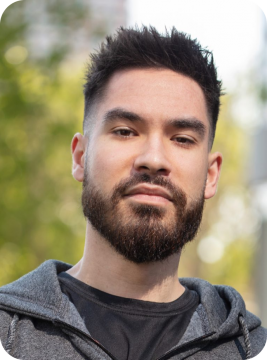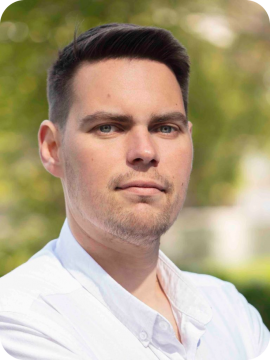 Exceptionally agile and friendly collaboration on building brand identity and website to accelerate and reach new startups into the Perry Talents' portfolio. The Webgate team provided us with lots of valuable input, implemented a seamless customer journey, and helped us improve the overall user experience. Everything was great - thank you!
Tomas is a precise man and his company always helped us with any website issue. They were fast, agile, and managed the time and the scope of the project. Always willing to help and advise. I could recommend to work with his team
Tomáš a jeho tím mi vždy pomohli s realizáciou webov, ktoré som potreboval v podnikaní - či už išlo o projekt smart-lease.sk alebo fleetia.sk, vždy som sa mohol spoľahnúť.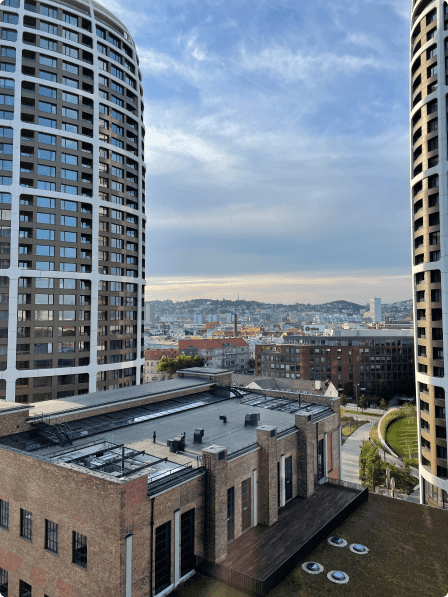 Located in the heart of business -
Bratislava, TheSpot Cowork